Our Work
Services: Whom We Benefit
VAMS simultaneously benefits both the underprivileged communities it reaches out to and its youth volunteers.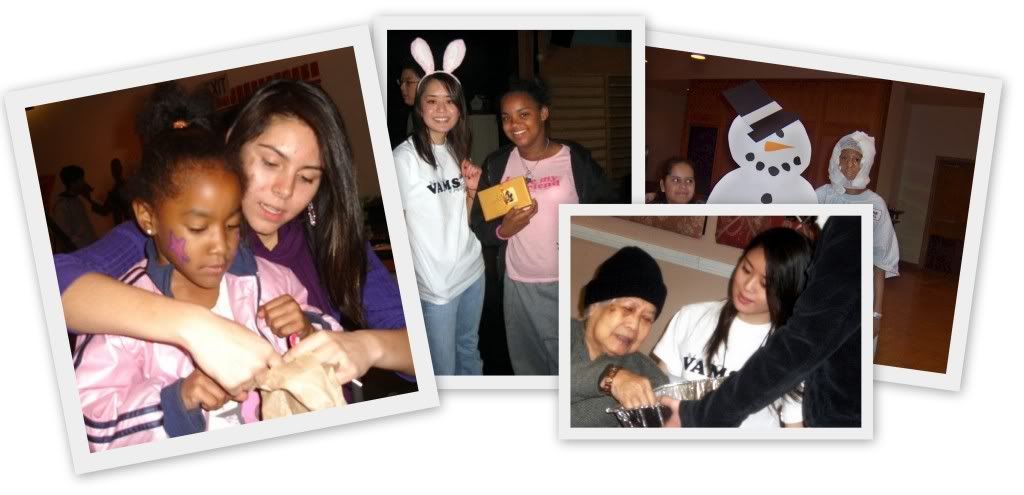 Each VAMS chapter regularly prepares and hosts events at various community centers, including hospitals, foster care centers, and convalescence homes. These student-organized events incorporate music, creative arts, and performing arts.
Our dynamic and diverse teenage volunteers recognize the healing power of art and its ability to uplift. Assisting those who are often forgotten in society, VAMS members organize events that include:
Orchestral performances

Choral selections

Musical skits

Dancing

Karaoke

Arts and craft activities

Drawing and painting

Card making

Cookie decorating

Story-telling
…and much more!
VAMS volunteers also seek to educate the broader community about the disorders and disabilities their outreach groups suffer from, thus increasing awareness about and support for these serious conditions.
VAMS volunteers don't just serve others. They also benefit from their involvement in VAMS. While serving their schools and communities, VAMS members:
Experience team building and personal development

Broaden their societal views

Develop event organization and management skills

Encounter performance opportunities

Witness the power of art and community service

Build lasting friendships
…and much more!
VAMS youth are provided with unique leadership, service, and learning experiences through its high school program, Youth Leadership Seminar, scholarship program, VAMS Fund, and internship program.