FAQ's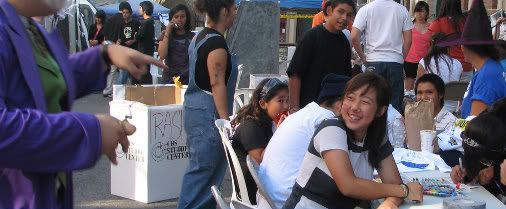 What does VAMS stand for?
VAMS is an acronym for Visual Arts and Music for Society.
What type of organization is VAMS International?
VAMS International is a registered 501(c)3 non-profit organization.
Who can get involved?
Anyone. Some possible ways to get involved include joining an existing chapter, starting a new chapter, interning, requesting service, providing donations, or simply spreading the word.
Who is responsible for VAMS International?
The club owes its life to the student volunteers of various high schools and communities. As an organization run by youth, VAMS strives to maintain an open and inclusive structure. The VAMS Executive Board manages the larger aspects of the nonprofit, cementing its place in the present and laying the foundations to reach out even further in the future, while the individual High School Chapters are able to act independently, organizing their own outreach events for those most at need in their communities.
Where is VAMS International headquartered?
VAMS International is currently based in Northridge, California.
What differentiates VAMS from other community service organizations?
It is completely student-organized, and relies on the leadership abilities and talents of youth around the world. Moreover, we do not earn anything, except the smiles and happiness of others; all of our members and advisors volunteer their time and receive no monetary compensation.
Can I write-off for my monetary contribution?
VAMS International is recognized by the IRS as a 501(c)3 corporation, or a non-profit organization. As such, anyone who makes a monetary contribution to our organization will be issued a receipt, which can be used to deduct his or her contribution as an income tax deduction. For specifics, please contact your tax advisor.
If I can't make a monetary contribution or time contribution, is there any other way I can help?
Yes. Our organization's future success depends on public awareness of VAMS and its efforts. If you know someone who might be interested in contributing or benefitting from our cause, please refer them to our website.
Where can I view this website's site map?

View our site map here.

If you have any other questions, please contact us or stay tuned for updates to this page.