VAMS in The Arcade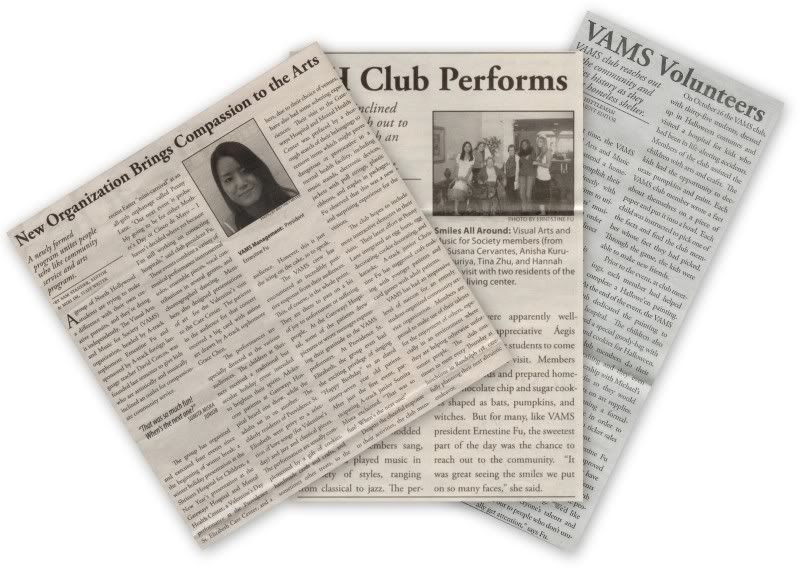 The Arcade is North Hollywood High School's newspaper.

VAMS Volunteers by Isabel Hittleman: "VAMS club reaches out to the community and makes history as they visit a homeless shelter."
New Organization Brings Compassion to the Arts by Sam Stander and Miri Im: "A newly formed program unites people who like community service and arts programs."
NH Club Performs by Ariel Edwards-Levy: "Musically-inclined students reach out to the elderly with an enthusiastic Halloween concert."