Burn Treatment
Holiday Event at Shriners Hospitals for Children - Los Angeles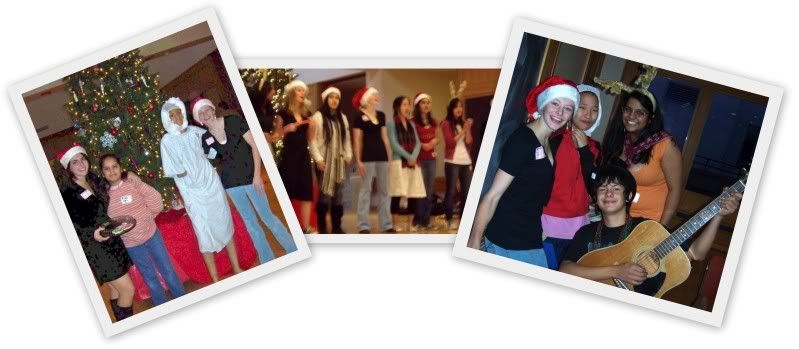 Shriners Hospitals for Children - Los Angeles is a place for children with orthopaedic problems, such as amputation, burn scars, limb deficiency, and spinal deformity. At this event, the North Hollywood VAMS Chapter performed a holiday performance. Songs ranged from "Jingle Bell Rock" to "Frosty the Snowman." Afterwards, cards and cookies were distributed as the club members chatted with the patients and their families.


---
June Luau at Shriners Hospitals for Children - Los Angeles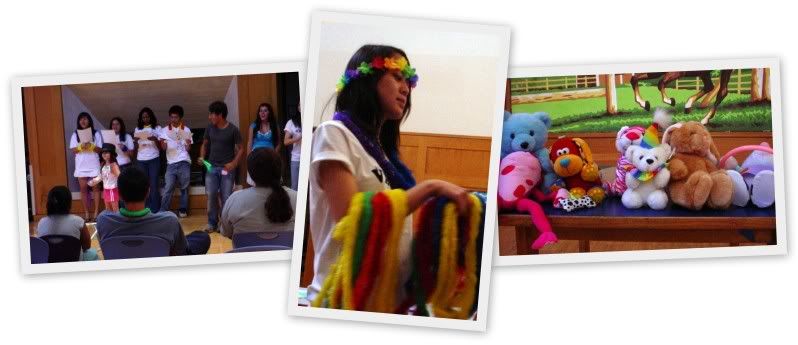 VAMS members revisited Shriner's Hospital. This time, they brought a little sunshine and luau fun. They started with some "icebreaker" activities, including songs such as "Baby Shark" and "The Green Grass Grows All Around". Next, club members performed a musical show with singing, dancing, and instruments. Two young hospital patients even joined in the dancing. After the performance, VAMS members interacted with patients, making origami, paintings, and other art crafts with them. The event concluded with a raffle. Chris José received a specially signed VAMS shirt. Each patient left with a toy, several leis, and a smile.


---
Halloween Festival at Shriners Hospitals for Children - Los Angeles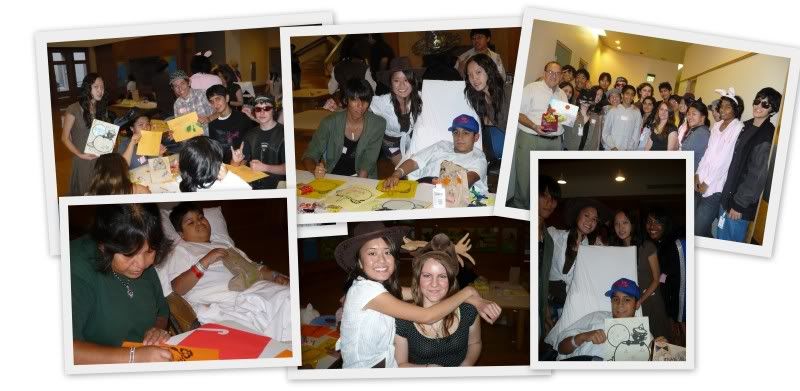 In October of 2007, VAMS volunteers revisited Shriners Hospital for Children to provide some spooky fun. Volunteers interacted with the hospital patients, assisting young children in creating personalized Halloween posters and crafts. The patients were also given free treat bags consisting of gifts and candy. Lastly, VAMS volunteers presented the hospital's director with a hand-made painting, which is currently on display at the hospital.


---
Summer Carnival at Shriners Hospital for Children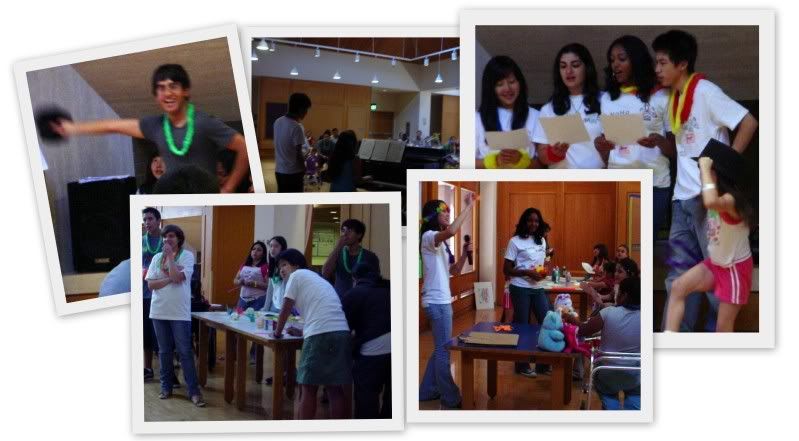 Kicking off the summer days, North Hollywood VAMS volunteers hosted their Summer Carnival at Shriners Hospital for Children. At this event, the children were welcomed with a large variety of entertainment options, from limbo and a simulated fishing game, to Guitar Hero and Dance Dance Revolution, to a photo booth with coloring and collage making activities. Each patient not only received a bag of gifts and candy, but also competed in a special scavenger hunt. The winning patient won a coloring notepad and a giant bag of candy. Overall, the children enjoyed spending time with VAMS volunteers, smiling as they explored the various booths.