Assisted Living
Halloween Event at Aegis Assisted Living
Where: Aegis Assisted Living - 10801 Lindley Ave., Granada Hills, CA 91344

When: Sunday, October 29, 2006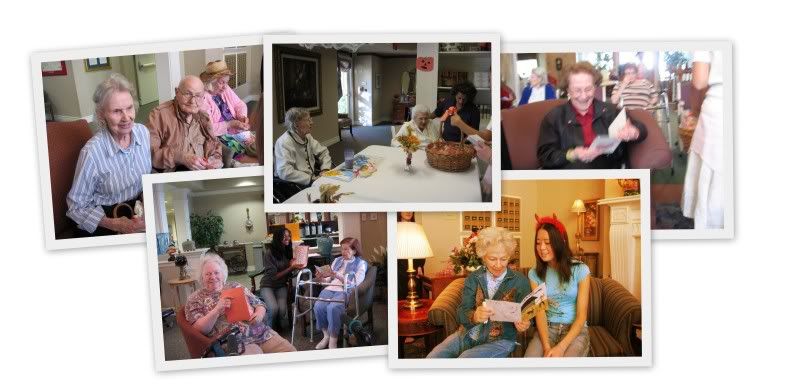 Aegis Assisted Living is a place for elders to live and have fun. At this first VAMS event, North Hollywood chapter members performed music, sang, and danced for the Aegis residents. Afterwards, they passed out home-made cards and cookies, and chatted with the elders. The Aegis directors were pleased with the event and invited VAMS to visit again.


---
Valentine's Event at Providence St. Elizabeth Care Center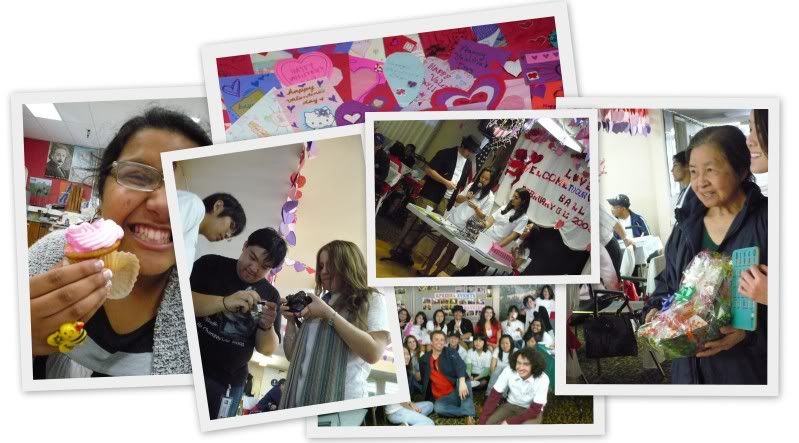 On a rainy Friday afternoon, VAMS visited Providence St. Elizabeth Care Center, a nursing home for elders. The presentation comprised of several love songs accompanied by classical and jazz music. For the finale, VAMS singers sang "Happy Birthday" to Phebe, a senior who was turning 97 years old. Phebe later thanked the VAMS members. "God bless you and your families", she incessantly repeated. VAMS members also presented a giant card (drawn by VAMS volunteer Grace Chen) and passed out hand-made cards, cookies, strawberry cake, boxed Sweethearts candy, and hot chocolate. The care center director was also pleased with the event. He noted, "It's a change from the usual playing card games and watching television."


---
Valentine's Day Event at Golden Acres Senior Center
Where: Golden Acres Senior Center - 12041 Strathern Street North Hollywood, CA 91605

When: Monday, February 18, 2008
On February 18, 2008, VAMS volunteers hosted their lovely Valentine's Event at Golden Acres Senior Center. The disabled senior participants enjoyed a musical performance of love songs and more, performed by the members. Treats such as cupcakes and cookies were also handed out and enjoyed. Seniors with birthdays in the month of February were given special recognition and wishes for their special occasions. After more music and dancing, the VAMS volunteers chatted, ate lunch, and played cards and Bingo games with the seniors. The three winning seniors were awarded with baskets full of prizes, from chess sets to pictures frames to old-time videos. However, every one was still considered a winner as every participating senior citizen received gifts of flower pens and bookmarks.